Customs: 13 Pounds of Horse Genitals Found Hidden in Woman's Luggage at Airport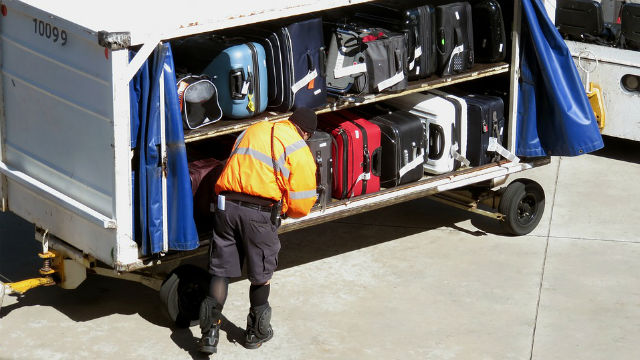 STERLING, Va. — U.S. Customs and Border Protection officers said two women who arrived at Washington Dulles International Airport from Mongolia on Jan. 29, had horse meat concealed inside juice boxes, including 13 pounds of horse genitals, that one woman claimed were for medicinal purposes.
After the pair deplaned, CBP officers said they conducted a routine agriculture examination. There, CBP agriculture specialists discovered a combined 42 pounds of meat described as horse meat and other ruminant meat, including 13 pounds of horse genitals, and three liters of yak milk, according to a news release by the CBP.
Photo: CBP
Horsemeat is prohibited from entering the United States if it is not accompanied by an official government horsemeat certification from the country or government it originates.
CBP said horsemeat from Mongolia is prohibited due to concerns of introducing animal diseases to U.S. livestock industries.
"Customs and Border Protection takes no pleasure in seizing and destroying travelers' food products," said Wayne Biondi, CBP Port Director for the Area Port of Washington Dulles. "We're in the business of protecting America's agriculture industries, like the livestock industry, from the potential introduction of animal diseases posed by these unpermitted food products."
CBP incinerated all the food products.
Neither woman was criminally charged. They were released to continue their visit.
Officers said travelers often bring food products with them from their countries, which is normal to their cultures. However, some items are prohibited from the U.S. and CBP said it will seize those products upon arrival.
Photo: CBP
CBP is encouraging all travelers to learn what they can and cannot bring into the United States at CBP's Travel section.
"Safeguarding America's agriculture industries, and by extension our nation's economy, remains an enforcement priority for Customs and Border Protection.  It is a mission that we take very seriously," said Casey Owen Durst, CBP's Field Operations Director in Baltimore, the agency's operational commander in the mid-Atlantic region.
CBP said on a typical day nationally, agriculture specialists inspect more than 1 million people, and air and sea cargo imported to the U.S.
Those inspections net an average of 404 agriculture pests and diseases and 4,638 materials for quarantine, including plant, meat, animal byproduct, and soil every day, according to the agency.
Photo: CBP
CBP said over the years, agriculture specialists have seen some really unusual things in traveler baggage at Dulles airport.
"From charred full monkeys, to voodoo ceremony tools, to cocaine concealed inside the cavity of fully cooked chickens, to live sea horses and giant African land snails.  So, it seems that after a while, the oddity is not so odd anymore," the agency said in their release.
Spectrum customers get full access
to all our video, including our live stream.
SPECTRUM NEWS COMMUNITY SPONSORSHIPS