Rowan County, Salisbury Leaders Celebrate Grand Opening of Agility Fuel Systems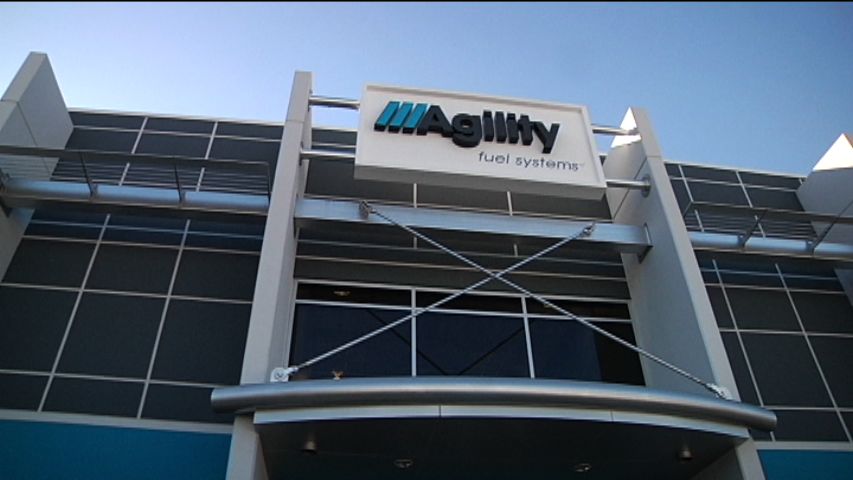 ROWAN COUNTY, N.C. -- A company that manufactures alternative fuel systems has officially opened its doors in Rowan County.

Agility Fuel Systems brings more than 100 jobs and would invest about $20 million into the tax base, according to economic projections. The facility serves the southern area of the United States. Regional headquarters that leaders say will be a game changer for the county and surrounding areas.
The company chose Rowan County in December and within a year, they'd built a custom manufacturing facility with the help of economic leaders.
"It demonstrates how successful we can be at expediting projects, how even when we have vacant land we can take it to a full built building in literally just a matter of months from start to under roof," said Robert Van Geons with RowanWorks.
Agility Fuel Systems develops natural gas fuel systems that leave less of a carbon footprint. They work with companies that include Freightliner, Anheuser-Busch, Frito Lay and Chrysler. Leaders say the choice to open in Summit Corporate Center will have a far reaching impact.
"Currently their fuel systems are powering over 30,000 trucks today that will drive over 1.8 billion road miles, just this year," said Greg Edds, Chairman of the Rowan County Board of Commissioners.
The new business will also help lower the unemployment rate. The company has hired 77 people so far, their goal for now is 145 positions. With expected growth, the company could hire up to 250 people. The company plans to streamline creating natural gas systems by having the capability to build a complex system and install it all in the same facility.
"What took up to two months to complete will now be able to take place in two weeks, from start to finish," said William Nowicke, the CEO of Agility Fuel Systems.
All involved hope the public-private partnership will pay off for years to come. For more information about Agility Fuel Systems, click here.
SPECTRUM NEWS COMMUNITY SPONSORSHIPS