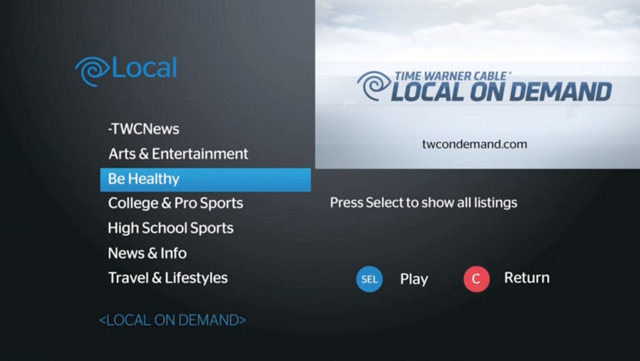 WIN a $1,000 Grocery Shopping spree
Tune to Local on Demand, click on Be Healthy and go to Fit Kids. You'll have a chance to participate in our Watch, Get Fit & Win sweepstakes.
Our grand prize winner receives a $1,000 healthy grocery shopping spree! Three runner ups will receive a four pack of fitness trackers.
Watch the videos and answer the questions. It's simple.
Sweepstakes begins February 2.
Plus you'll learn everything you need to know to keep your family healthy including healthy recipes, family fitness ideas, healthy living tips and more.
Time Warner Cable Subscribers will find Local On Demand on Channel 1020, except in the following areas:
Southern California: Channels 1 and 1000
Ohio, Wisconsin and Nebraska: Channel 411
Kentucky: Channel 103