Small earthquake rattles Kern County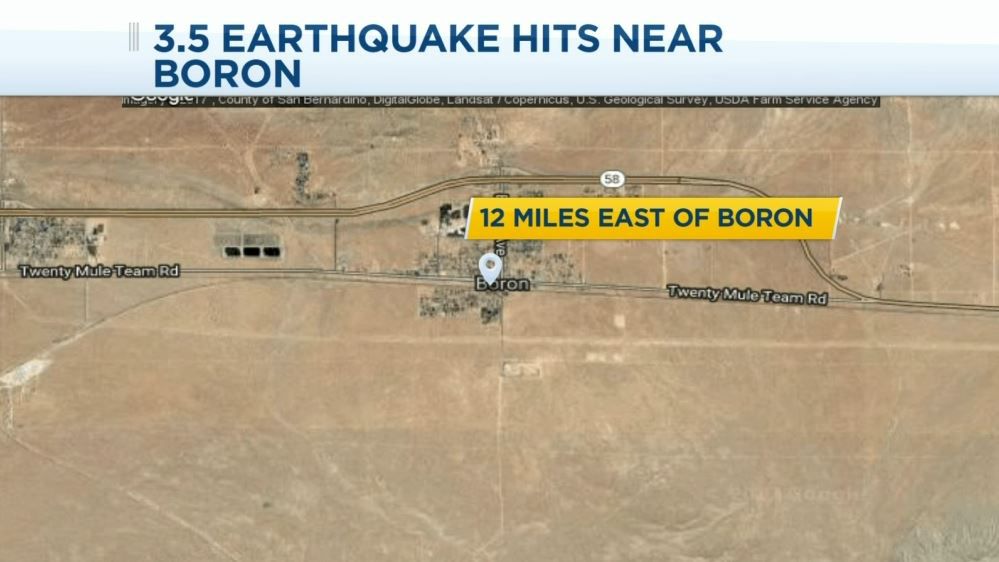 Boron, Calif. -- A small earthquake rattled the area Northeast of Edwards Air Force Base early Sunday morning.
A preliminary magnitude 3.5 earthquake struck near the area of Boron in Kern County, shortly before 6:30 a.m.
The small quake hit 12.4 miles east of Boron and about 50-miles northeast of Lancaster. There were no reports of damage or injuries.