Family of Boy Killed on Kansas Waterslide Settles With Schlitterbahn Park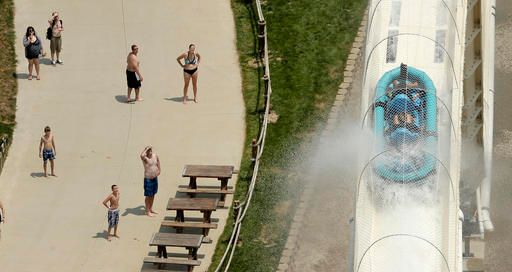 KANSAS CITY, Mo. -- The family of a Kansas lawmaker's 10-year-old son killed last summer on what was billed as the world's tallest water slide has reached a settlement with the park's owner.
Terms of the deal filed Wednesday in Kansas' Johnson County District Court involving Caleb Schwab's family were not immediately released.
A spokeswoman for Schlitterbahn Waterparks and Resorts, Winter Prosapio, confirmed the settlement, which was first reported by The Kansas City Star. She declined to elaborate, other than to say the park's owners plan to follow through on demolishing the slide as announced in November.
An attorney for two women injured with Schwab during the ill-fated ride last Aug. 7 says Wednesday's action does not resolve any potential liabilities against the park by his clients.
No charges have been filed.

Continuing Coverage:
• Schlitterbahn to Remove Verrukt Slide Related to Death of 10 Year Old

• Caleb Schwab Death: Source Reveals Horrific Details of Boy's Water Slide Accident
• Kansas Lawmaker's 10-Year-Old Son Killed in Waterslide Accident
Spectrum customers get full access
to all our video, including our live stream.